Home
Extension Programs Available in Boone County
Boone County Extension Office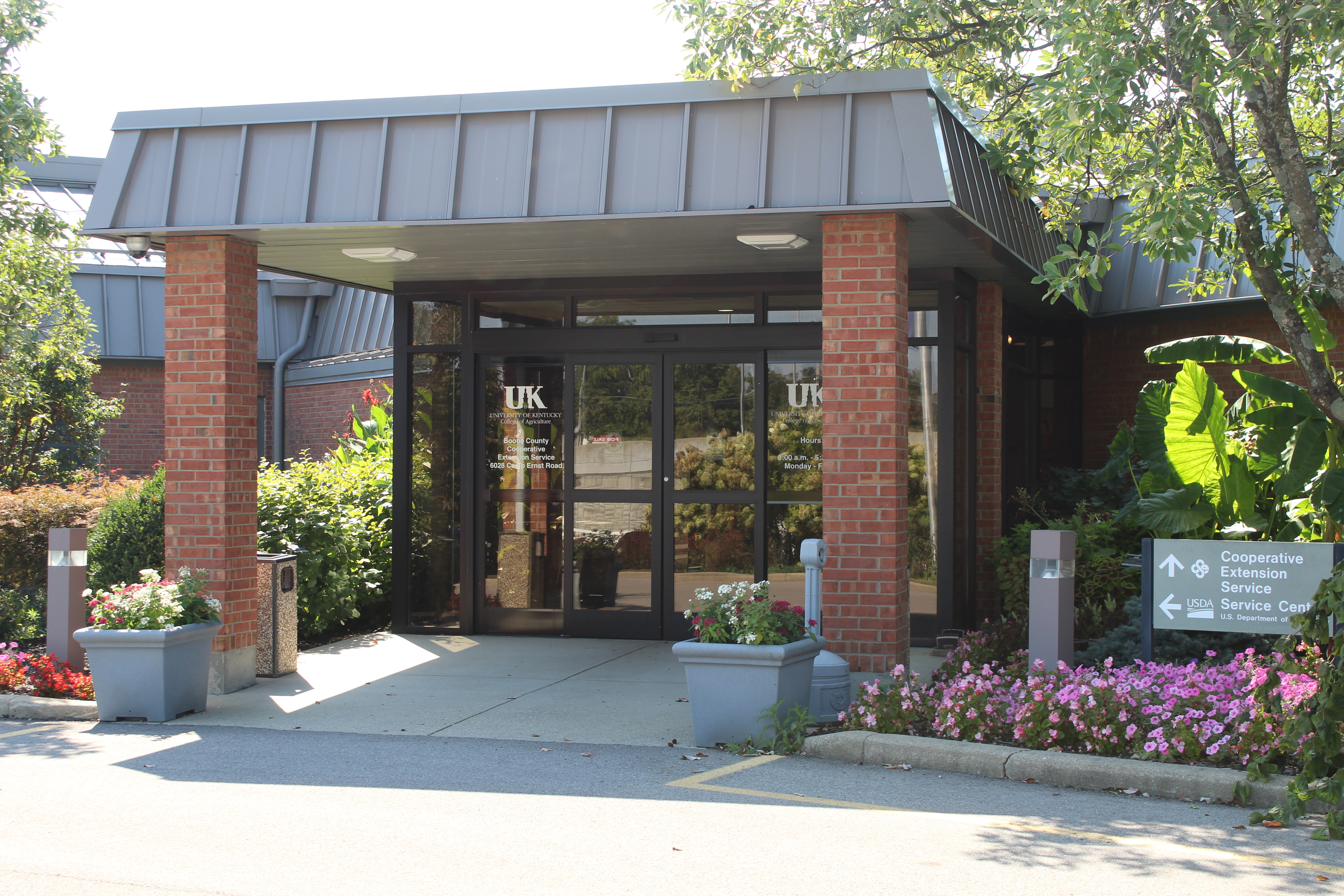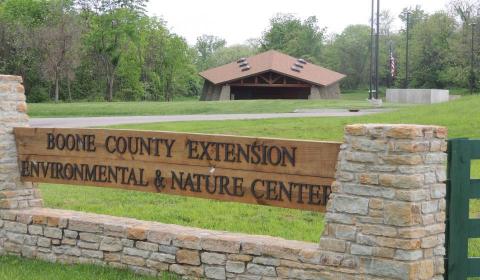 Contact Information
Open Monday through Friday, 8:00 am-4:30 pm
Extension Office 
6028 Camp Ernst Road
Burlington, KY 41005
Phone: (859) 586-6101
Fax: (859) 586-6107
Email: boone.ext@uky.edu
Enrichment Center  
1824 Patrick Drive
Burlington, KY 41005
Phone: (859) 586-6101
Farmer's Market 
1961 Burlington Pike
Burlington, KY 41005
Phone: (859) 586-6101
Boone County Environmental and Nature Center  
9101 Camp Ernst Road
Union, KY 41091
Phone: (859) 586-6101
Room Reservations
To request the use of the Boone County Extension Office and Enrichment Center meeting rooms, complete the appropriate form and submit it to our office. Once we receive it, you will be contacted for approval. You must be a non-profit organization to use our facilities.
Extension Office Reservation Form 
Enrichment Center Reservation Form 
Happenings at Boone County Extension Office
Have a Question?
Do you have a question for one of the Kentucky County Cooperative Extension Agents or Extension Subject Matter Specialists?
Ask an Expert